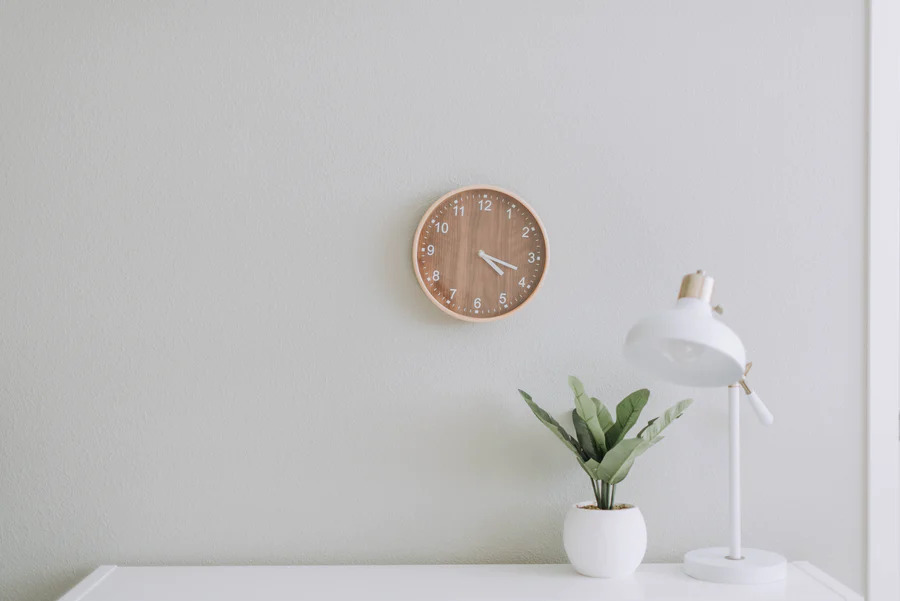 Company Policy
Introduction
The Creditfix is subject to Creditfix on Data Protection. This data protection policy provides information on how Creditfix collects personal data on its website. The Creditfix attaches great importance to the protection and security of your personal data and safeguarding your privacy. For this reason, it has designed its website and processes to keep the personal data collected and processed to a minimum. 'Personal data' means any information relating to an identified or identifiable natural person, including data about their surfing and communication behaviour on the internet.
Copyright notices
Except unless otherwise clearly stated, Creditfix Private Limited or one of its subsidiaries owns the original works of authorship that are found on the creditfix website (the "Web site"), including but not limited to all design, text, sound recordings, and photographs. Except as otherwise expressly provided herein, they may not be reproduced in whole or in part, or transmitted, displayed, performed, distributed (whether or not for compensation), licensed, altered, framed, stored for future use, or used in any other way, except as provided in the Copyright Act of 1976 (17 U.S.C. 107), as amended, and then only with notices of Creditfix Private Limited proprietary rights.
Trademark notices
Creditfix Private Limited is a fully owned subsidiary of Creditfix Private Limited and uses the Creditfix Private Limited logo and the Symbol as trademarks. Other prominent terms or images that are used on this website to distinguish the products and services of third parties may be trade dress or service marks of those third parties.
Web content and materials
Only for informational reasons is the information on this website. Creditfix Private Limited believes it to be trustworthy but does not guarantee its correctness or completeness. The information on the website is not meant to be an offer to buy Creditfix Private Limited or a solicitation to do so.
This World Wide Web site's information and materials, as well as the rules for accessing and using them, are all subject to change at any time without prior notice. Not all goods and services are offered in every region. Your eligibility for a given product or service is subject to final approval by Creditfix Private Limited. In addition to these terms and conditions, the websites for Creditfix Private Limited and bankone.com both have their own independent terms and conditions. For such areas or pages, the supplementary terms and conditions will take precedence in the event of a dispute.
The Web site is not intended for use or distribution to any individuals or organisations residing in countries where such activities would be illegal under local law. Any dated information is published as of its date only, and
Creditfix Private Limited does not undertake any obligation or responsibility to update or amend any such information. Furthermore, Creditfix Private Limited reserves the right to terminate any or all web offerings without prior notice to the user. by offering information, products, or services, Creditfix Private Limited and its suppliers may discontinue or make changes in the information, products.
Limitation Of Liability
The website is provided "as is" and "as available," including all information and materials contained therein. Creditfix Private Limited does not make any representations or warranties about the website. Including any implied warranties of merchantability, non-infringement of third-party rights, freedom from viruses or other harmful code, or fitness for a particular purpose, Creditfix Private Limited disclaims all warranties and representations of any kind with regard to the website. Creditfix Private Limited expressly disclaims liability for errors or omissions in the materials and information and does not warrant the accuracy, adequacy or completeness of the information and materials contained on the website. Arising from applicable laws and regulations, nothing in this agreement shall be interpreted as limiting or reducing Creditfix Private Limited responsibilities and obligations to clients. Arising out of any use or inability to use the website or any portion thereof, regardless of whether Creditfix Private Limited has been advised of the likelihood of such damages occurring and regardless of the form of action, whether in contract, warranty, tort (including negligence), strict liability, or otherwise
Creditfix Customer Service Accessibility Policy and Procedure
1. Background
Creditfix Inc. is subject to legislation which has been enacted with the goal of developing standards that would improve accessibility for people.
2. Purpose
This policy is intended to meet current legislative requirements and applies to the provision of services to our clients, not the goods themselves. This policy aims to ensure that persons ,use and benefit from Creditfix's goods and services. Reasonable efforts will be made to ensure that: services are provided in a manner that respects the dignity and independence of persons, Communication with a person is conducted in a manner that considers their problems, and People service animals and support persons as is necessary to access Creditfix services. If a service animal is excluded by law from a premise, other measures will be made available for the person to access our offices as required.
3. Scope
The part of the policy that deals with the use of support persons applies only services provided by Creditfix at premises owned or operated by Creditfix.
4. Our mission
Creditfix is a diversified technology company committed to excellence in serving all customers including people.
5. Our commitment
In fulfilling our mission, Creditfix is committed to providing its services in a way that respects the dignity and independence of people.We are also committed to giving people the same opportunity to access our services.
6. Providing services to people
Creditfix is committed to excellence in serving all customers including people and we will carry out our functions and responsibilities in the following areas: Communication: We will communicate with people. We will train team member who communicates with customers on how to interact and communicate with people. Telephone services: We are committed to providing fully accessible telephone service to our customers. We will train team members to communicate with customers over the telephone in clear and plain language and to speak clearly and slowly. We will offer to communicate with customers by e-mail or other services if telephone communication is not suitable for their communication needs. Billing: We are committed to providing accessible invoices to all our customers. For this reason, invoices will be provided in the following formats upon request: hard copy, large print, and e-mail. We will answer any questions customers may have about the content of the invoice in person, by telephone or e-mail.
7. Use of service to support persons
We are committed to welcoming people. Any person who is accompanied by a support person will be allowed to enter Creditfix's office for a meeting with his or her support person. Fees will not be charged for support persons for admission to Creditfix's premises.
8.Questions about this policy
The purpose of this policy is to provide a framework through which Creditfix can achieve service excellence for people If anyone has questions about this policy, please contact: info@creditfix.co.in
Information And Communications Standards
Feedback
Creditfix will continue to ensure that its process for receiving and responding to feedback is accessible to persons with disabilities by providing, or arranging for the provision of, accessible formats and communications supports, upon request.
Accessible Formats and Communications Supports
Upon request, Creditfix will provide or will arrange for the provision of accessible formats and communication supports for persons with disabilities in a timely manner that considers the person's accessibility needs due to disability.
Creditfix will consult with the person making the request in determining the suitability of an accessible format or communication support.
Creditfix will also notify their customers about the availability of accessible formats and communication supports.
Employment Standards
Recruitment
Creditfix will notify its team members and the public about the availability of accommodation for applicants in its recruitment process.
Recruitment, Assessment or Selection Process
Creditfix will notify applicants when they are individually selected to participate further in an assessment or selection process that accommodations are available upon request in relation to the materials or processes to be used.
Notice to Successful Applicants
When making offers of employment, Creditfix will notify the successful applicant of its policies for accommodating team members, upon request.
Accessible Formats and Communication Supports for Team members
Upon the request of a team member, Creditfix will consult with the team member to provide or arrange for the provision of, accessible formats and communication supports for information that is needed to perform their job, and information that is generally available to other team members.
In determining the suitability of an accessible format or communication support, Creditfix will consult with the team member making the request.
Documented Individual Accommodation Plans
Creditfix will maintain a written process for the development of documented individual accommodation plans for team members.
If requested, information regarding accessible formats and communications supports provided will also be included in individual accommodation plans.
Return to Work Process
Creditfix maintains a documented return to work process for its team members who have been absent from work due to some genuine reason and who require accommodations in order to return to work.
The return to work process outlines the steps Creditfix will take to facilitate the return to work and will include documented individual accommodation plans as part of the process.
This return to work process will not replace or override any other return to work process created by or under any other statute (i.e., the Workplace Safety Insurance Act, 1997).
Performance Management, Career Development and Advancement & Redeployment
Creditfix will consider the accessibility needs of team members with disabilities, as well as individual accommodation plans, when conducting performance management, providing career development and advancement to team members, or when redeploying team members.