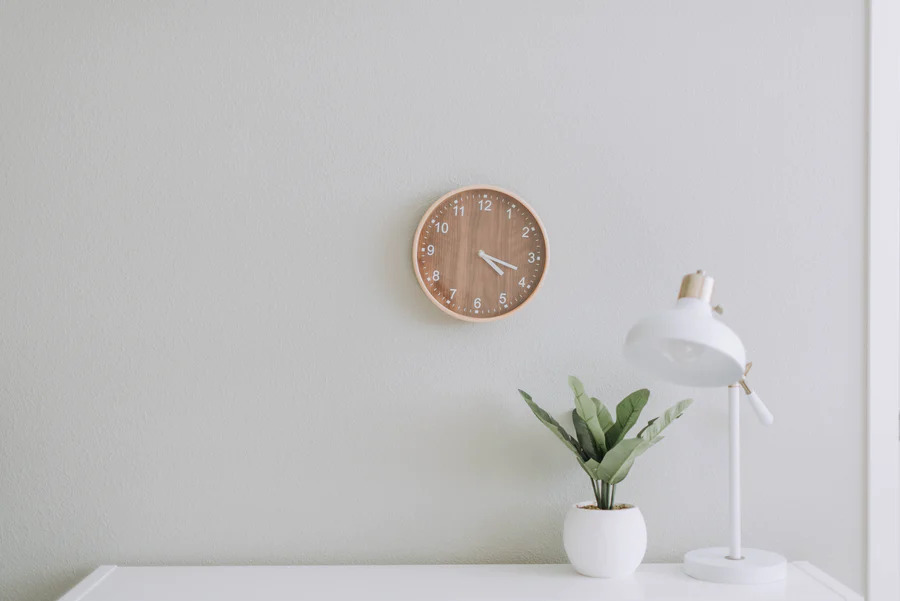 Cookie Policy
Cookie policy
This cookie policy explains how cookies and similar technologies, such as pixels, beacons, and tags (together "cookies") on our websites and other online services (like applications, portals, or other services that use cookies).
What are cookies and why do we use them?
Cookies are small text files stored in your browser's memory by our websites. They are commonly used to support various functions on our websites. Cookies do other very useful jobs, such as tell us which pages you visited the most, understand how effective our website has been to you, and improve our communication to you on our products and services. We do not use cookies to collect information that directly identifies you as an individual. However, some information collected by cookies may be treated as personal data (such as your browsing history, or your device information). Depending on the job the cookie needs to perform, it may be a session or persistent cookie: Persistent cookies are retained on your device until you either erase them or your browser erases them when the cookie reaches its expiration date. Session cookies are temporary and expire once you close your browser or once your session ends.
What type of cookies do we use?
To help you better understand what cookies we apply to our websites, we have classified our cookies into four categories: Strictly Necessary, Performance, Functional and Targeting.

Category 1: Strictly Necessary
These cookies are essential for the operation of our website, your browsing experience and they are also used to enable authentication and security. We use the information collected by these cookies to: Monitor that our websites are operating correctly and deliver content to you reliably; If necessary, carry your information in pages to avoid re-entering Remember your cookie consent decisions As strictly necessary cookies are essential for our website to work, they cannot be disabled at our end. You can set your browser to block or alert you about these cookies but opting out of them may cause some parts of our websites to not work.
Category 2: Performance Cookies
These cookies collect information on how you use our website. For example, which pages you have visited and whether you have experienced any errors during your visit. They may also be used to perform website analytics. This data collected by these cookies is stored in an aggregate form and will not directly identify you as an individual. We use the information collected by these cookies to: Understand how our website is being used and how effective our campaigns are Test different versions of our website so that we can make improvements By not accepting these cookies, your browsing experience on our websites may be impacted.
Category 3: Functionality Cookies
These cookies remember you so that we can improve, enhance and personalize your visit to our website. We use the information collected by these cookies to: Personalize our website's content for your preferences Provide you various web services, including the ability to watch a video If you limit these cookies on your browser, our website cannot remember choices you've previously made or personalize your browsing experience. By not accepting these cookies, our website cannot remember choices you've previously made or personalize your browsing experience.
Category 4: Targeting Cookies
We or our third-party partners may place targeting cookies (also called advertising cookies) on your browser when you are browsing our website to allow us to tailor our marketing to you and your interests. Targeting cookies are not used to directly identify you. They record information like your visit to our websites, details of other websites that directed you to our websites, your responses to our online advertisements and pages you have visited so that we and our partners can gain insights into what communications, products, and services you or other potential customers may be interested in. In order to gain these insights, sometimes we may analyze your personal data to create a profile of your interests and preferences so that we can communicate information relevant to you and your interests. We also may make use of additional information about you when it is available from internal and external third-party sources. We use the information collected by these cookies to: tailor our advertisements or offers to you (including those on our or third party websites, such as social media networks or otherwise) make our websites more relevant to your interests based on your past visits to our websites evaluate the effectiveness of our marketing and advertising activities help us identify customers similar to our audience
Creditfix employs cookies for marketing and analytics purposes
Yes, to the extent legally allowed in some areas, we may use information acquired through our cookies to identify user behaviour and deliver content and offers based on your profile, as well as for the other reasons indicated below. In other situations, we can link cookie data (including data from cookies put through our adverts on third-party sites) to an identifiable person. For instance: We will know if you open, read, or delete a targeted email if it contains web beacons, cookies, or other similar technology. Even if you are not registered or signed into our site, when you click a link in a marketing e-mail from creditfix, we will use a cookie to track what pages you see and what material you download from our websites. Combining and analysing personal data – As previously stated, we may combine data from publicly available sources as well as our various e-mail, website, and personal interactions with you (this includes information collected in our various websites, such as our careers and corporate sites, as well as information collected when you sign-up or log on to our sites or connect to our sites using your social media credentials) (such as LinkedIn). We aggregate this information to evaluate your Creditfix experience.
What types of cookies does the site use?
The cookies used on Creditfix sites have been categorized as per the table below. However, it is important to note that not all cookies may be used in all jurisdictions or websites. A list of the categories of cookies used on this website is set out below.
Strictly Necessary cookies
These cookies are essential in order to enable you to move around the site and use its features, such as accessing secure areas of the site. Without these cookies, services you have asked for cannot be provided.
First party analytics cookies
These cookies allow us to employ data analytics so we can measure and improve the performance of our site and provide more relevant content to you. These cookies don't collect information that identifies a visitor down to an individual level that is available to us. These cookies are not passing personally identifiable information to any external third party other than in limited cases when we engage a service provider to act on our behalf but who is then unable to use the data for their own purposes. These include, Adobe's Analytics, Target and Audience Manager; Contentsquare and Demandbase.
Performance cookies
Performance cookies are generally third-party cookies from vendors we work with or who work on our behalf that collect information about your visit and use of the Creditfix website, for instance which pages you visit the most often, and if you get error messages from web pages. These cookies don't collect information that identifies a visitor. All information these cookies collect is anonymous and is only used to improve how the website works. Third party vendors may have access to this data and may use it to improve their overall services and offerings.
Functionality cookies
These cookies allow a site to remember choices you make (such as your username, language or the region you are in) and provide more enhanced, personal features. These cookies cannot track your browsing activity on other websites. They don't gather any information about you that could be used for advertising or remembering where you've been on the Internet outside our site.
Advertising and social media cookies
Advertising and social media cookies (including web beacons and other tracking and storage technologies) are used to (1) deliver advertisements more relevant to you and your interests; (2) limit the number of times you see an advertisement; (3) help measure the effectiveness of the advertising campaign; (4) retargeting to Creditfix websites/information and (5) understand people's behavior after they view an advertisement. They are usually placed on behalf of advertising networks with the site operator's permission. They remember that you have visited a site and quite often they will be linked to site functionality provided by the other organization. This may impact the content and messages you see on other websites you visit.
Cookies for functionality:
Improving your online experience These cookies keep track of your choices and adapt the website to meet your needs. We can't remember your preferences or customize your online experience without these cookies.
This sort of cookie is used to: Remember you between visits on your devices to make online banking login faster. Make online transactions easier by remembering your most recent account and using it as the default for your next transaction. Remember which panels you've extended and collapsed when displaying your mini-statement. Remember essential information as you navigate from page to page to avoid having to retype the same information. Session cookies and persistent cookies are the two types of cookies. Session cookies are only stored on your computer for the duration of your visit to a website. When you close your browser, they disappear. Security can be aided by session cookies. They can, for example, keep you signed in as you navigate a website. When you close your browser, persistent cookies remain on your device. They're utilised for a variety of tasks. They can remember your User ID for websites where you log in, for example. They can also remember your preferences for when you return to a website. They help businesses understand how consumers use their websites. They may also be used to personalise advertisements and marketing on social media, apps, and other websites. Cookies from the first and third parties The origin of a cookie determines whether it is a first or third party. Websites you visit set first-party cookies. Outside organisations set third-party cookies. If you click one, the social media site will place a 'third party' cookie on your computer. That cookie may then collect and communicate data about you to them as well. To inform them how they can use your data, you must establish your privacy preferences on their site. Emails with cookies We employ cookies and similar technology in emails in addition to the cookies we use on our website. These let us determine whether or not you have opened an email and how you have engaged with it. If you click on a link inside the email, cookies may be set.
How to Manage and Remove Cookies
You may change your browser to limit or reject cookies, or you can close the email before downloading any pictures or clicking on any links if you don't want to accept cookies in emails. Are you okay with us using cookies? Some features meant to improve your online experience are only available if cookies are used. You may change your mind at any moment, but are you okay with us storing and accessing cookies on your device for the reasons specified for the time being?
Cookies for performance and marketing
The Lloyds Banking Group is updating its websites to ensure that we obtain your permission to use certain cookies. All of our systems will require some time to be updated. You won't be able to make decisions on some websites managed by companies in our group until then. This means that even if you don't want to, you may still see targeted marketing and adverts from us during this period. As soon as the work is finished, we will update this cookie policy.
Various kinds of cookies
Session cookies: These are transient cookies that disappear when your browser is closed. Persistent cookies: These cookies remain on your computer until you actively delete your browsing history or for a predetermined amount of time. Cookies from the first and third parties: The term "first" or "third" party refers to the website or domain that set the cookie. The website displayed in the URL window, which you have already visited, is the one that sets first-party cookies. Other domains set third-party cookies. For instance, Facebook will establish a cookie when you view or share our content there. Cookies that are necessary for the services we provide are classified as "Necessary" cookies. These cannot be opted out of. We require your consent to set any other cookies, including those used by third-party services. Use the instructions in the guides below to learn how to update your settings at any time.
Google Analytics cookies
On our website, Google Analytics has been installed. It's a web analytics service that Google, Inc. offers (Google). Cookies are used by Google Analytics to track website usage. Google will receive and store the data produced by the cookie about how you use the website (including your IP address) on servers located in the United States. This data will be used by Google to analyse how you use the site, create reports, and do other tasks related to website activity and internet usage. When required to do so by law or when such third parties process the information on Google's behalf, Google may also disclose this information to third parties. Your IP address won't be linked to any other information that Google stores. By choosing the proper options in your browser (see below), you can decline the use of cookies, but keep in mind that you might not be able to access this website's full functionality if you do so.