Our IT Service Software's Features and Benefits
Service Delivery in Real-Time Overview At the time of service delivery, capture intelligent data and gain access to all information. Processes on paper should be eliminated. Admin Tasks Should Be Reduced Resource allocation that is efficient Location, Availability, and Service Levels are all factors to consider while optimising. Ensure that the requirements are satisfied. Carbon Footprint Reduction Scheduling: Dynamic or Manual? Maintain a high level of service quality Dashboards that can be customised Unlock the potential for increased productivity Produce cost savings
Is your company utilising technology to its full potential?
If you want to manage a business, you'll need IT systems that function well while requiring little work from you and your staff. It's fairly unusual to find London companies using mismatched, interim solutions. When you engage with Creditfix, you can anticipate smooth, highly optimised, secure, and dependable IT assistance, allowing you to focus on your core business. We'll also build a custom IT strategy for your company, ensuring that the proper foundations are in place to ensure its long-term viability. Use our free IT consultation if you're seeking for a trustworthy IT support partner that will genuinely understand your business operations, goals, and issues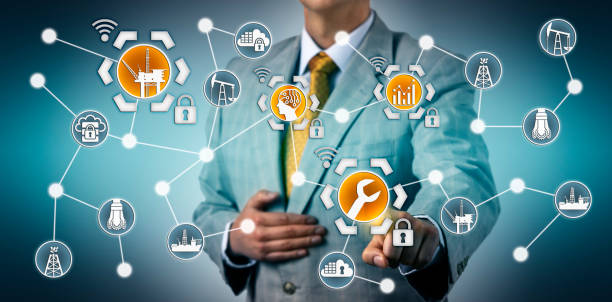 MANAGED INFORMATION TECHNOLOGY SERVICES FOR BUSINESSES
Are your IT systems failing to deliver what you require? Are you concerned about cyber dangers, inefficiencies in technology, missed opportunities, and repeated problems? Find scalable and adaptable IT solutions that guarantee cost-effective solutions to your IT issues. Creditfix is a company that manages your IT for you. We take the stress out of IT system management. You may concentrate on your company goals while we handle the rest.
Creditfix IT services are ideal for organisations. Award-winning specialists provide industry-leading service. Co-sourced support is available for in-house IT teams who require additional assistance! Creditfix provides the most cost-effective managed IT services available. Our professionals have what you need, from IT services to single-service packages like helpdesk assistance or software purchase. Discover our full-service options, which are ideal for entire managed IT services or for cherry-picking particular services to fill in the gaps in your IT support.
Support for IT Desktops
Calling an unresponsive IT help line is a waste of time. Forget about the difficulties of waiting for assistance and living in the dark, unsure when relief would arrive. Creditfix ensures that desktop assistance is dynamic, responsive, and effective. Your employees may contact us through email or phone, comfortable in the knowledge that our knowledgeable IT support professionals will handle any issues and keep your team updated on the situation. Maintain business operations, minimise downtime, and have happier employees. 78 percent of IT support issues are resolved over the phone.
Support for Network and infrastructure
Creditfix will keep your network and system infrastructure in top shape. Don't take a chance on inadequate network management's deteriorating system performance, storage capacity restrictions, and security risks. These issues might cause company interruptions or even the loss of data and services. Our knowledgeable professionals will assist you in making selections that will enhance your company's goals and expansion ambitions. We'll optimise your business operations by supporting and designing your network and infrastructure, ensuring that your services function smoothly.
Outsourcing and co-sourcing are two terms that are often used interchangeably
Our managed IT services provide your company with unrivalled freedom. We may provide full-service outsourcing, in which we take care of all of your IT system needs, or co-sourced assistance for your internal teams and departments. Do you require a team to take full management of your IT systems? We'll be all set. Do you need assistance with your current workloads, ambitions, or skill gaps? We're here to help you and your team succeed.
Transitioning IT Services
When it comes to IT service transformation, we take a personal approach. We'll go above and above to ensure you're happy with our arrangement and confident in our abilities to help you develop when you switch to our managed IT solution. A personal launch strategy, which includes on-site visits to acquire the critical information we need to provide you with the best possible service, is part of our IT service transfer experience. We'll meet with key employees and stakeholders to learn about your company's operations, how your IT systems support them, and what we can do to help you reach your maximum potential.
Management Services
Increasing the efficiency of service management IT has the ability to manage all aspects of service. We'll look after your gear, conduct staff training and workshops, monitor and manage your cyber security, upgrade and setup your software and apps, suggest structure development, and much more. The whole managed IT experience is covered by our service management package. We're your IT department, which you may outsource or co-source. We'll become an important and valuable component of your company if we work closely together. Our managed IT services can assist you in ensuring that your technology is working as efficiently as possible for your company.
SERVICE DESK FOR REMOTE ACCESS
For all areas of desktop, telephony, server, and infrastructure support, our IT Service Desk is your single point of contact. Take advantage of our custom-built service interface, which is aware of user behaviour, technology, and your most important apps. This portal may be used to escalate support issues and keep track of your managed IT operations.
PROJECT IMPLEMENTATION AND SYSTEM PERFORMANCE
Our managed IT solution includes consulting services that look at the entire impact of your IT systems and give analytical reports on how successful they are. We'll work with you to determine how effectively your IT service supports your company's goals and objectives, as well as what enhancements may be done to help it expand.
CONSULTANCY AND CYBER-SECURITY STRATEGY
Our managed IT solution comprises a formal examination of your data protection compliance procedure as well as ongoing reporting to guarantee that your service implements the ever-changing policies needed for good IT security governance. Creditfix can assist you in establishing strategic goals that support strong information security standards, such as a cyber security development plan that includes health checks and penetration testing.
Support for Internet
Managed infrastructure and system architecture are included in your IT support plan. This solution manages and monitors your underlying network estate in a proactive manner. We'll keep an eye on the performance of your server and network, checking for issues, slowdowns, and mistakes. To keep your networks working smoothly, we'll also handle patch and update management.
MANAGEMENT OF INFORMATION TECHNOLOGY SERVICES
We'll keep you updated on the progress of our services, including performance reports, deliverables, and planned enhancements. creditfix is committed to continual development and has regular service management meetings as well as KPI procedures. As our services evolve to better assist your organisation, we'll also give user-based training and new service/application launch seminars to guarantee strong and seamless teamwork.
Supporting the Technology that Underpins Your Company's Success
IT solutions and services that are consistent and of high quality are essential for supporting your business, team, and customers. You can focus on what you do best – operating your business – with the proper outsourced IT partner. We have a solution to match your demands, whether you need a completely outsourced IT department or only want to expand the skills of your in-house staff. We invest in the best technologies in the business (so you don't have to) and assist you in proactively monitoring and managing your IT infrastructure, ensuring maximum uptime and reducing risk. With a unique interactive platform, we also make it simple and convenient to obtain the IT support and services you've paid for.Creditfix can assist your organisation in digitally transforming how it does business by providing predictable and consistent IT expenses, comprehensive technological road maps, and a proactive account management staff.
WHY CHOOSE OUR MANAGED INFORMATION TECHNOLOGY SERVICES?
Our managed IT services were founded on a foundation of excellent service, collaborative working, and industry-leading service management by the founders of Creditfix. We've put in the time and effort to ensure that our managed IT services stand out from the competition.
Available 24/7
We, as well as our support team, are available 24 hours a day, seven days a week. We will pick up the phone within three rings, regardless of when you or your customers call. Our representatives are available to you at any time, no matter what scenario you're in or what condition you're in. We will be there to assist you in getting through it.
High quality
Fulfilling our responsibility to build a better, stronger, and more durable company for future generations, as well as protecting the Creditfix brand, meeting our commitments to stakeholders, acting with an owner mentality, developing our people, and contributing to the improvement of communities and the global environment.
Key benefits by Creditfix IT expert team
We can prevent a lot more if we know more. Your devices' and IT services' continuing performance, stability, and security are continuously assessed in a predictive failure approach. Predictive failure monitoring detects impending IT outages and initiates automated issue diagnosis and mitigation. This enables us to prevent technological failures from affecting your productivity or putting your company at danger.
Creditfix may detect IT service and infrastructure stability concerns and possible vulnerabilities by using assessments to generate a baseline of assets and settings. Creditfix offers a complete set of security tools to keep your company secure from cyber-attacks. Our Network Operations Center can actively monitor, manage, and update deployed devices thanks to our integrated Anti-Virus, Windows Operating System, and 3rd Party Application Patching solution.
Access to the Creditfix Network Operations Center for preventative maintenance issues distributed to workstations, servers, and network devices, as well as our Service Desk Team for user-initiated IT issues and enquiries. On a weekly and quarterly basis, routine maintenance activities are performed to ensure the performance and reliability of your IT systems. Each maintenance task is monitored by the Creditfix NOC (Network Operations Center) staff to ensure that it is completed successfully and that the general stability of your devices and IT services is maintained.