We are here with a helping hand!
We pride ourselves on providing guidance and support in your time of need. Having served our community as independent family-owned funeral directors for long years, we offer a personal and professional service tailored to your specific requirements. The loss of a loved one is something we all face in our lives so to support you in the best way possible, we offer a service providing all aspects of funeral care and arrangements beginning from the moment you contact us. We believe in providing a service to help ensure arrangements are as stress-free as possible, leaving you free to be with your family and friends.
Whether it is a simple funeral, a traditional funeral, an alternative funeral or an extravagant occasion, we are able to provide you with a totally personal and completely bespoke service. All our staff are fully trained, professional, sensitive and with genuine compassion to help you. We pride ourselves on the funeral services we provide feeling privileged to be chosen to take your loved one on their final journey. Our aim is to carry out your requests with the utmost dignity and attention to detail.
Our Services Include:
24 Hour Emergency Contact
Bespoke Personal Service
Private Chapel Of Rest
Burials
Cremations
Alternative Funerals
Repatriations
Religious or Non-Religious Services
Horse Drawn Hearse
Pre-Paid Funerals
What to do once someone dies ?
After a loss, it's common for people to feel uncertain of what to do. We'll walk you through the first few steps and offer guidance on other issues you might need to consider after someone passes away. As soon as the physician declares that the cause of death certificate will be issued, kindly get in touch with us.
Filing a death report
When to file a death claim. Most of the time, you must register the death within five days in the location of the death. By doing this, delays in receiving the required documentation may be avoided. When to record the death will be specified if the coroner is involved. On how to register a death, we can give you advice. A helpful guide is provided below, but if you still need assistance, don't hesitate to get in touch with us.
Observing the departed
Some individuals find it pleasant to visit the deceased and want to bring a token of their condolence or a photo to place in the coffin. Some people find it distressing to see a loved one who has died away. Since it is a very individual decision, we try to be as helpful as we can.
Letting people know about the passing
You might choose to publish an announcement in a local or national newspaper to inform people about the death and the specifics of the funeral. You can get our assistance in creating and submitting a death notice to a newspaper.
Arranging funerals at a lower cost
Before a funeral has taken place, when we can support folks to step back and weigh their options, is when our assistance is most useful. We discuss choices that are available and suitable for their situation and personal beliefs as they share their wishes and worries for a funeral. We determine what is necessary and create a budget together. Both over the phone and in person, this work is done. After that, the team works with funeral directors to negotiate the cheapest price while determining whether they qualify for assistance from the state or other organisations.
Making funerals meaningful
We also work closely with people to add dignity and personal touches to a service.This is a particularly pressing issue when a public health funeral (state-arranged funeral) might be the only option. Funeral costs worry many people, however, there are various ways you can keep costs down and sources of funding you can explore to get the help you need. This guidance is essential for anyone struggling with a funeral bill. Follow it carefully to ensure you don't miss or rule out any potential financial support.
Financial adjustments
If there is nothing left in the estate after paying for the funeral, all debts that are entirely in the deceased person's name should be discharged. You can owe money to a funeral home, a creditor, or even close friends and relations. Check out our section on raising money for funeral expenses before creating a sensible payment schedule. That's why, to be successful, a funeral home needs the kind of strategic, up-to-date funeral home marketing that takes into account the current industry.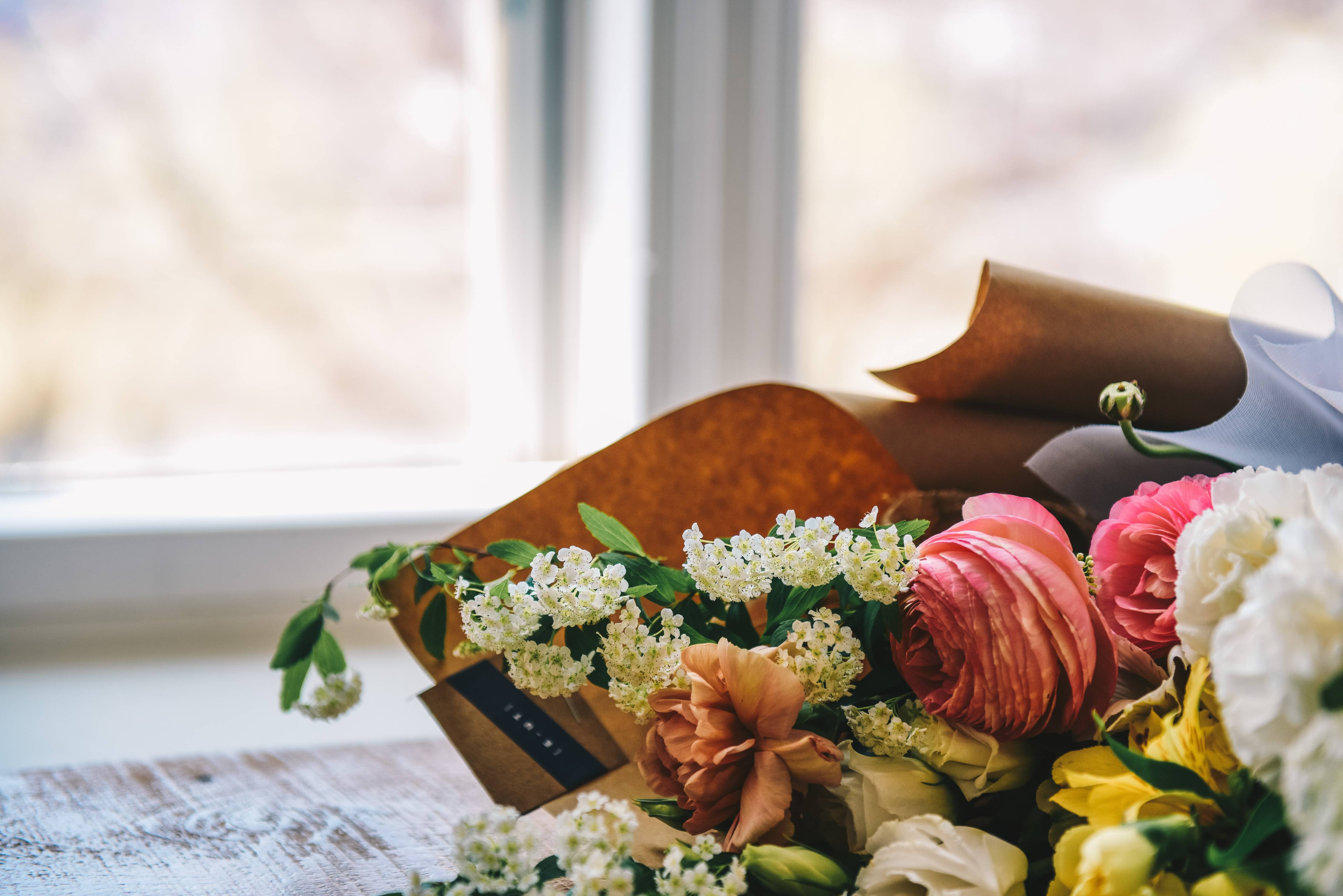 How People Shop for Funeral Homes Today?
In days gone by, someone looking for a funeral home would likely check the phone book or ask friends for recommendations. Today, there is a wealth of easy-to-find information on the Internet. Through review sites, search engines and even social media, people can locate more businesses than ever — whether they're researching on desktops, laptops, tablets or smartphones.
The Challenge for Modern Funeral Homes
The greater the competition, the greater the need for funeral home marketing. Prospects are now able to thoroughly research the possibilities before making purchasing decisions, so funeral homes need a way to stand out among competing businesses. This is where marketing for funeral homes becomes so important. It's through strategic, goal-oriented funeral home marketing services that businesses set themselves apart and attract new clients.
Why Creditfix?
Our mission is to assist consumers in achieving their goals. People, procedure, and innovation, when working together in harmony, are critical to any organization's success. Our clients are our first concern at Creditfix. We guarantee that every detail is taken care of by offering quick and efficient IT assistance, high-value technology strategy, and proactive network maintenance. We are available to our clients 24 hours a day, 7 days a week to ensure that everything functions as it should.
Available 24/7
We, as well as our support team, are available 24 hours a day, seven days a week. We will pick up the phone within three rings, regardless of when you or your customers call. Our representatives are available to you at any time, no matter what scenario you're in or what condition you're in. We will be there to assist you in getting through it.
High quality
Fulfilling our responsibility to build a better, stronger, and more durable company for future generations, as well as protecting the Creditfix brand, meeting our commitments to stakeholders, acting with an owner mentality, developing our people, and contributing to the improvement of communities and the global environment.
Key Benefits
You need to know how to create a decent website if you want to flourish in the modern business environment. You're prepared to start your online business. With Mailchimp's commerce capabilities, you can now sell your goods or schedule appointments directly from your website. Additionally, our built-in marketing tools can help you increase sales and expand your company. You need to know how to create a decent website if you want to flourish in the modern business environment. It doesn't matter if you're creating a modest brick-and-mortar store, an online corporation, or an e-commerce business; this is true. You need to have an internet presence where people can find you and from which you can expand your business, even when you're marketing yourself as a brand to employers or as a freelancer.

A professionally designed website gives you and your company an instant boost in professionalism. A company website helps you generate new leads while allowing you to engage with your clients and keep them informed of your activities. Additionally, if used properly, your website may be a crucial instrument for developing the personality and voice of your company.

Ready to advance your online business by learning how to create a website on your own? This step-by-step manual will walk you through the procedure and assist you in making the best decisions to ensure that your website stands out from the competition.

Your own website can help you bring your brand to life. design from scratch, link a domain, track visitors, and improve with SEO
How to raise your website's search ranking, increase audience engagement, and optimise SEO. More than 5 billion Google searches take place every day, so search engine optimization (SEO), which involves modifying your website to increase the quantity of high-quality traffic that it receives, is crucial for engaging your audience.

According to Chris Homer, an SEO Analyst at Mailchimp, "SEO is free publicity for your business." "You'll draw in the right audience if you take steps to ensure you rank highly for relevant queries." Designing and updating your site for SEO is simple when you know what improves your rating in a search result and what makes it fall. Utilize the checklist to incorporate SEO into your digital marketing strategy after learning more about SEO in the section below. SEO checklist: How to improve your results

The good news about SEO planning is that what works for SEO also aligns with providing a positive user experience (UX) for people who visit your website. So, SEO-friendly changes equal a better site for the people you want to engage. "SEO should be a consideration throughout every step of your website build and your marketing journey," says Ade Lewis, Partnerships Director at Mailchimp. "It's the number one way a consumer will find a small business." Review this checklist to learn about the changes and adjustments you can make to improve your SEO.

Feature relevant keywords. Keywords are words or phrases that people type into search engines to find something. All areas of your website—including page names, headlines, site copy, image captions, page descriptions, and URLs—need to include keywords in a natural way that doesn't sound too forced. Since people search with specific needs in mind, your keywords should be "long tail," meaning descriptive and narrowly focused. For example, "wedding photography Newport RI" will work better than just "professional photography." Specific keywords will bring in less traffic overall, but ranking for more detailed searches will result in a higher conversion rate.

Have a clean site structure. Make sure your website is organized in a way that makes it easy for users and search engines to travel through your site and find what they're looking for. Internal links from one page to another within your site should provide content that educates your visitor, answers a question about what you offer, or engages them in some other valuable way. Internal links give Google more clues about what your website is about, so it can send relevant visitors your way.

Feature substantial content. Create website content that's relevant to your top keywords and hefty enough to be valuable. While punchy, skimmable content is great, keep in mind that Google wants content that solves the search intent, so pages with fewer than 200 words will not be highly ranked. If you want to add meat to your copy, be sure each page solves a problem, answers a question, or moves a visitor forward in their journey through your site.

Use relevant title tags. A title tag or page tag is the "headline" for a page when it appears in search engine results pages (SERP). The words or phrases in your title tags should be specific and descriptive. Think, "Learn How to Paint Landscapes and Portraits" instead of "Painting Class." Combining this with the meta description—a longer blurb in search results that says more about what your content provides—encourages users to click through to your website. Title tags also appear in your visitors' web browser tabs and in social media when your content is shared. This is easy to do in Mailchimp's website builder. Simply go to the page settings and edit the SEO title to create a title tag and the SEO description to write a meta description.

Add alt tags. An alt tag is a text description of an image. It serves 3 important purposes. Search engines can't interpret images, so alt tags help them identify and rank these pieces of content, improving your SEO. They also help website visitors when an image doesn't display properly on their screen or load quickly by providing a clue about what image they should be seeing. Last, and definitely not least, alt tags are easy for screen readers to decipher, so they help with web accessibility. Alt tags should be short and descriptive—think, "paddle board on lake with smiling boy" or "chocolate cake with vanilla frosting and strawberry."

Optimize for mobile. Google prioritizes mobile websites, so making sure your website is mobile friendly is critical. This means providing a visually pleasing and easy-to-use experience no matter what device someone is visiting from. Mobile sites also must load quickly on a 3G connection, render properly on any sized screen, have well-spaced site elements that users can easily tap on to take action, and feature content that's entirely visible without having to scroll left or right. Mailchimp websites are built with mobile in mind—the website builder allows you to preview your website on a mobile phone to see how it looks.

Enable fast load times. Ideally your pages should load in under 2 seconds—less than 3 is a must. If they do, it'll improve your search rankings. There are several things that can slow down your load time, including issues with your content management system (CMS), poorly written code, low bandwidth that can't handle your traffic volume, or numerous large images on a page. Use Google PageSpeed Insights to test how quickly your website is loading. Be sure you host your website on a platform that enables fast load times. Install Google Search Console and Analytics. Google Search Console will help you see if Google is finding and indexing all of the pages on your website to highlight places you can improve performance. It can also help you set up your own site search tracking. You can connect to Google Analytics from your Mailchimp dashboard to monitor your traffic, see what pages are being visited the most, and what links direct visitors to your website. Here's a guide to help you set up Google Analytics.

Make sure your website and URL are secure. Google considers HTTPS encryption a top priority, and will show a security warning in search results if a website is not HTTPs encrypted. Work with a website builder that makes security a priority. All websites created with Mailchimp include an SSL certificate—this encrypts data and guarantees the authenticity of a website to visitors.
Ideas for creating an engaging homepage that increases website traffic. You're prepared to start your online business. With Mailchimp's commerce capabilities, you can now sell your goods or schedule appointments directly from your website. Additionally, our built-in marketing tools can help you increase sales and expand your company. You're prepared to start your online business. With Mailchimp's commerce capabilities, you can now accept payments for tangible goods or schedule appointments directly from your website. Additionally, increase sales with our integrated marketing tools that give you total control over the success of your company.

Anyone who hits your homepage needs to be immediately engaged if you want them to stay. When you consider that 47% of visitors "bounce off" or quit a website after reading just one page, the significance of this initial connection becomes even more obvious. Being a good host at a party is similar to creating an effective webpage. Your site should greet visitors, offer a space that's simple to explore, and assist them in finding what they need.

According to Jen Ellis, Senior Product Design Manager at Mailchimp, "a homepage is a chance to clearly out what you do and grab a visitor's attention." We are aware that visitors decide quickly whether they want to learn more. Communicate your top messages

The most important thing your homepage should do is clearly convey what you offer, and to whom. If you can do this, you stand a good chance of engaging your visitor. Assess your homepage by asking the following 2 questions.

1. Can anyone quickly "get" what you do? The layout, copy, and graphics on your homepage should all work toward the goal of spelling out what your business offers. You'll know you've done it when a first-time visitor, in just a few moments, can understand what you do or sell. What's typically required to achieve this clear homepage messaging is iteration. This just means creating a homepage, showing it to people—including friends and potential target audience members—and adjusting until it's clear. Encourage people to be honest with you, make adjustments, and show it to them again until you get it right.

2. Does your audience know they're in the right place? Part of what makes a homepage compelling to your audience is presenting information that's valuable to them. Evoke this feeling by using keywords they use to describe themselves in the context of your offering. This is an easy but essential part of search engine optimization (SEO), and it not only makes your website more discoverable on search, it makes your site more engaging. For example, if you provide a service for people looking to meet someone, you might use terms like "discerning" or "good match" if those are the aspirational words people use during this process.

If you serve more than one audience, that's ok. Just be sure to communicate to each one separately. For example, if you broker paintings for artists, you may want to welcome both gallery owners and individual buyers with separate sections that quickly communicate that you're an important contact for both.